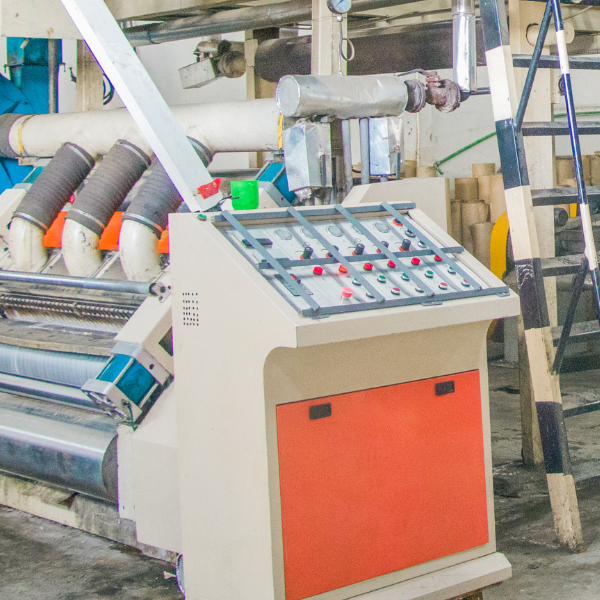 We manufacture various types of corrugated cartons for various fields depending on the customers' requirements.
We manufacture both 5ply, 3ply corrugated cartons and single kraft paper(SFK) for various fields depending on customers requirements.
In a day we produce many tonnes for corrugated cartons and many for single kraft paper(SFK) a total of many tonnes in a month.
SFK-Single Face Kraft Paper
We also manufacture single face Kraft ("SFK") which is mostly used in the flower industry. It is also used to protect fragile or sensitive products.
Single Wall Flute
Board made from one layer of fluting sandwiched between two liners. There are many different flutes depending on what you require. A fine flute used for corrugated 'cartons'. It gives excellent crush resistance and compression strength better than solid fibreboard
Carton Styles
The range of carton style is vast allowing you to have a carton produced that is fit for any purpose. We have given examples of the most common here, however there are a greater range of options.
Telescope-type
Boxes consist of more than one piece and are characterised by a lid and/or bottom telescoping over the body of the box.
Double Wall Flute
Board made from two layers of fluting sandwiched between three liners. Different flutes may be combined in this board. Used when stronger boxes and extra padding are needed. Excellent for stacking heavy items.
Slotted-type boxes
Consist of basically one piece with a glued, stitched or taped manufacturers joint and top and bottom flaps. They are shipped flat, ready to use and require closing using the flaps provided.
Folder-type boxes and trays
Usually consist of only one piece of board, generally known as Die Cut Cases. The bottom of the box is hinged to form two or all side walls and the cover. Locking tabs, handles, display panels etc., can be incorporated in some designs.